POLAR ICE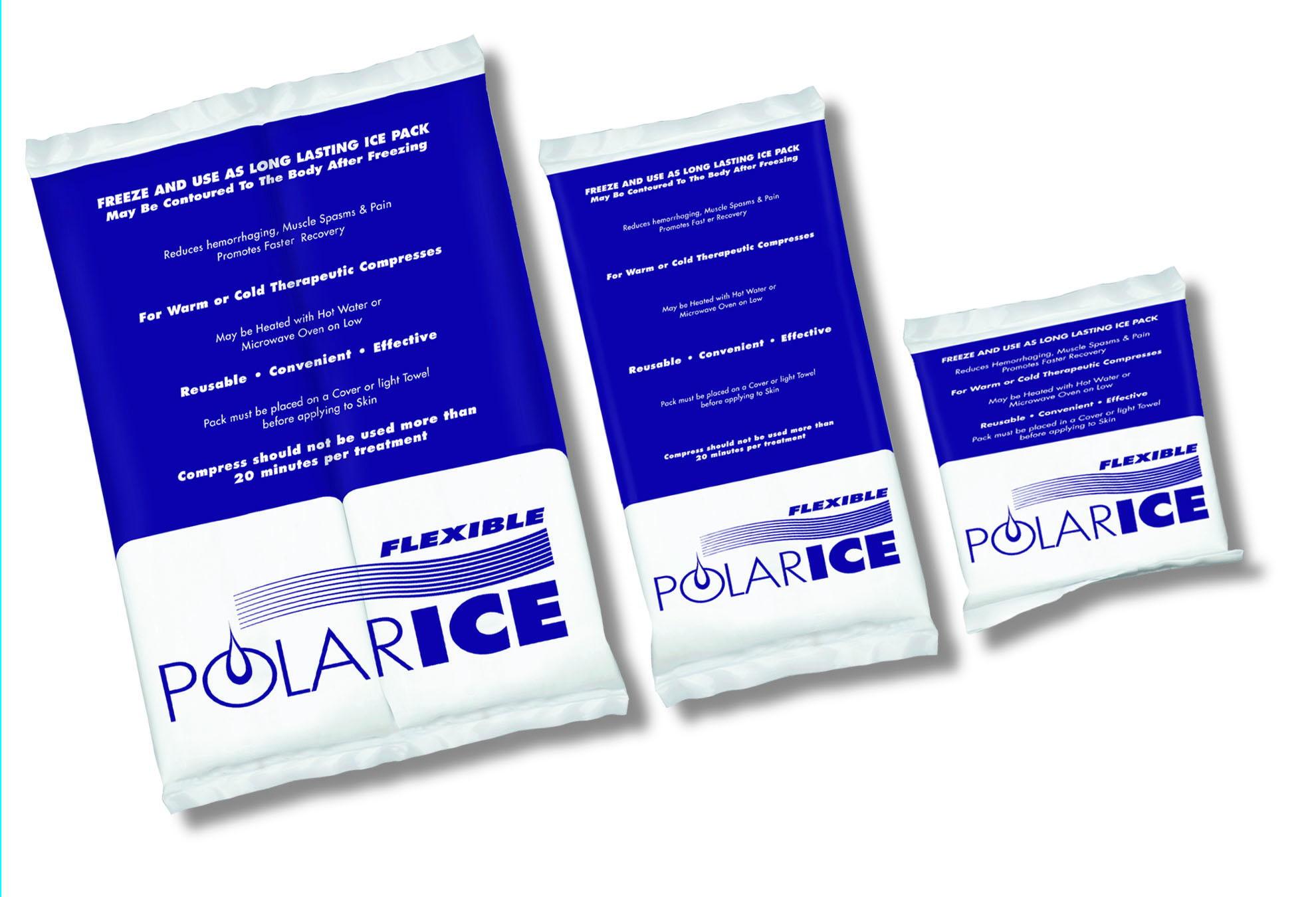 Experience the difference, the Polar Ice difference. This hot/cold therapy pack is truly one of the most effective on the market today. Polar Ice is more efficient than water ice, it is durable and convenient and it may be used for both hot and cold therapy.
Polar Ice is designed to allow ice crystals to form within the pack while it is in the freezer, which in turn enhances the deep tissue cooling efficiency of Polar Ice during application to the body.
In addition to its extraordinary cold therapy, Polar Ice also be used as a hot pack. Polar Ice is a low cost, non-toxic, non-caustic, reusable pack unparalleled in its therapeutic efficiency. So go ahead
EXPERIENCE THE DIFFERENCE, THE POLAR ICE DIFFERENCE.

Size
4 X 9 - 24 packs per case
6 X 12 - 24 packs per case
10 X 15 - 12 packs per case